Emphasis on understanding the degree of satisfaction of our customers
We have management and administration of knowledge bases
Customer Support
Customer Service with multiple platforms to improve the experience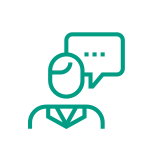 Reception and attention of claims through ticket systems.

Integration are inventory/logistics software and incident support.

Contact management and customer CRM tools.

Customer retention and portfolio loyalty, emphasizing understanding the degree of satisfaction of our customers.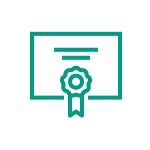 We guarantee correct compliance with our comprehensive management system through the standards ISO 9001-2015.
At Netpag we have a Team specialized in customer service for personalized incident management at an omnichannel level, according to the preference of the client. user, they have available: live chats, text messages, phone calls, emails, among others.
Our customer service area constantly seeks to establish and implement a culture of improvement in the overall performance of the Company, allowing us to increase the ability to meet the needs of our customers and thus increase the level of satisfaction in the service delivered.
And Live the netpag experience, 40 years innovating
and surprising with excellent solutions and results