We collect; We move and guard the assets of our clients throughout the country
A safe and effective process to increase business liquidity
Field Logistics
Field Logistics Service
We recover delinquent documents.

We have national coverage to overcome geographical barriers.

Online logistics tracking service.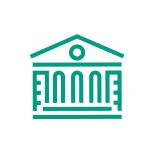 We work with documents from public and/or private entities.
Netpag's on-site logistics service consists of collecting, transferring and custody of our clients' assets, safely, with online traceability and national coverage.
We also have a relationship network with debtor clients that allows us to recover and unlock documents in
default of both public entities and private entities, managing to go beyond a personalized collection together with the debtors that directly increase the liquidity of the business, solving the problems presented by the geographical situation of the debtor.
And live the netpag experience, 40 years innovating
and surprising with solutions and results of excellence